Advanced Gas Distribution Systems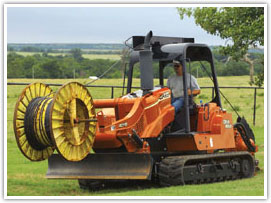 Irvington Gas Company has been associated with the natural gas industry since 1963. They operate the natural gas system in the city of Irvington. Since they have the tools necessary for running gas mains, they decided to do the same using Propane. When the price of steel increased, they started looking for ways to better serve a community. They found land developers that wanted the convenience of gas but did not want tanks that could become unsightly if not properly maintained. Their engineers started designing systems to install gas lines with meters at each home. This gives the homeowner monthly billing and the land developer the ability to offer the benefits of living in the city without the noise, traffic or taxes.
If you are a land developer and want more information, contact us.